Do you own a gun and want to enhance its grip? Well, that is what gun stippling is for!
Stippling a gun is a convenient approach to better the gun grip, but only if it is done rightly. If you commit any mistake while carrying out the process, your efforts may go in vain because if you cannot hold the firearm tightly, you cannot shoot accurately. So everything depends on the handgun grip, which should be sturdy enough to let you use it properly.
If you use the handgun without stippling the front strap, we are sure this idea will take you by surprise initially. But once you get used to it, you will not think about going back.
Gun stippling proves that adding a little texture to a smooth device can bring a tremendous amount of change. By letting you grasp the object more firmly, it allows you to enhance your control of the said object. And when you can control the grasp exerted on an object, you can use it properly. It also provides a consistency factor that adds to a shooter's training.
The concept is appropriate not only for grasping a firearm but also includes holding a hockey stick, a golf club, a bow and arrow, and any item you use in your daily life. Having a solid grip gives you more control over the object. So, you can enhance your skills and perform better.
What Does it Means to Stipple a Gun?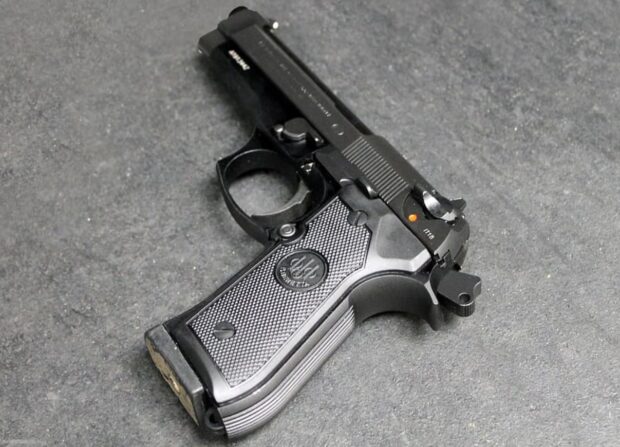 Stippling involves changing the part of the handgun from where you hold it to make it more grippy during shooting. The simplest and most common way of updating a firearm is by sanding off its original finish and making several tiny dots using a hot soldering iron on it. It is an interesting concept of using heated tools to engrave dots to improve grip.
The dictionary defines stippling as: "To paint, engrave or draw using dots or small touches." That is what you do while stippling a handgun or other firearm accessories.
In this procedure, you make permanent modifications to your firearm using either of the two main types of tools. You can use hand tools, including steel punches and hammers for metalwork. Or, you can use a soldering iron with interchangeable tips for polymer work. It is possible to carry out the work through either of the above two processes, but you must have a lot of patience, desire, experience, and the required tools.
In the absence of these, you might not finish the work on time or complete it wrongly. You would not want that to happen, right? So, it is crucial to learn the art of stippling on spare tools first and get familiar with the process so that you don't cause any blunder on your actual firearm and other accessories.
Since this concept is becoming more and more popular nowadays, people wonder how much it would cost them. So, if you want to get your gun stippled but do not know about the money you have to pay, we are here to help you.
Average Cost of Stippling a Handgun: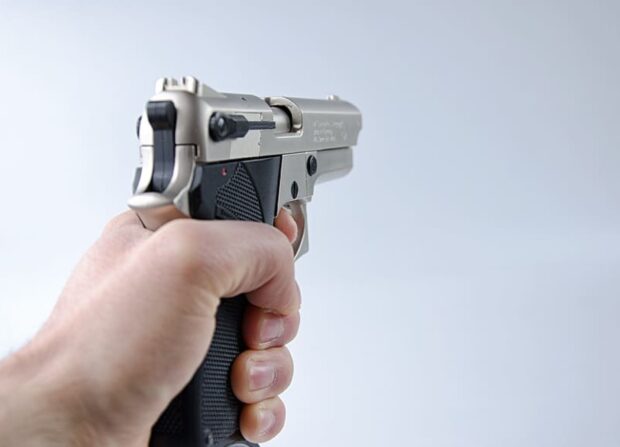 Whether you are using a Glock gun or a Springfield XD handgun, pay around $85 for stippling all the models. But there is one factor that might impact how much you are paying from your pocket and that is, the coverage and texture you are opting for. If your choice of texture and coverage is cheap, stippling would cost you less and vice versa.
If you are a Glock handgun user, you also have the option of laser stippling your device. But the cost may vary depending on the type of modifications and the model. You can easily find various options to get custom gun stippling Kentucky at an affordable price.
Under custom stippling, you can enhance the grip surface of your firearm by applying heat to the polymer frame to create raised blisters. There are plenty of textures and patterns you can get by using a variety of applicators, strokes, and temperatures. You should have a clear idea about the kind of texture you want and take your firearm to a professional stippler and leave the rest in their hands.
Changing a Gen 3 Glock 17 and Glock 19 frames using laser stipples will cost you approximately $175. You may also add Cerakote to it, but it would cost you $50 and $40 for a double undercut. But always remember that buying the frame does not get you the whole gun.
So, Should You Get Gun Stippling Done?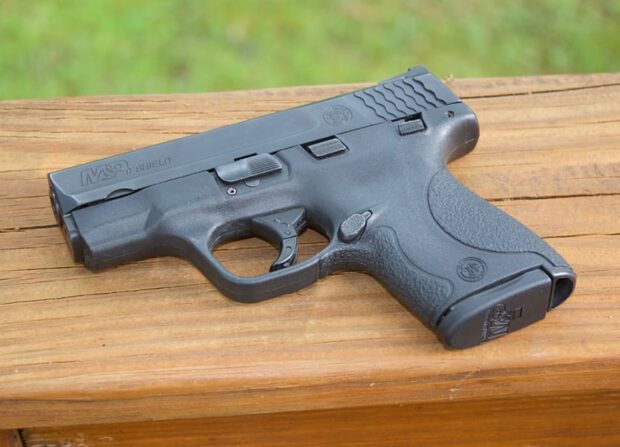 Although stippling is great for updating your firearm, sometimes it may weaken the firearm frame if not done accurately. So, you must get it done only by a professional. It would help enhance your shooting experience and give an antique look to your device, making everyone envy you.
By altering your handgun frame entirely, you can make the grip tacky so it stays put in your hands even during the most humid conditions. But before getting it done, it is essential to remember that stippling is a permanent modification. If you get it done, it may impact your resale value and warranty. But it will surely give you a steady hand and enhance your skills.
So, it all boils down to your priorities. Although it is a great way to upgrade your device, it is essential to consider a few things before making this permanent modification.
Final Thoughts
Stippling a gun and firearm accessories may sound weird to some people, but it is an ideal and permanent solution to a nagging problem. While some people may oppose getting anything permanent done on their handgun, others don't mind getting the extra work done to enhance their experience.
It does not matter how you perceive stippling because, in the end, it only makes the weapons more comfortable and functional to hold. If you are comfortable carrying your gun, it will ease a great amount of stress from your whole body, helping you perform better.