Minimalistic fashion is characterized by a simple, clean and refined look that emphasizes the beauty of subtle details. It often involves neutral colors, paired with elegant fabrics and clean silhouettes.
With minimalist dressing, less is definitely more! If you're looking to update your wardrobe for a more minimalistic style, these 9 tips will help you achieve the perfect minimalistic look.
From choosing the right fabrics and colors to mastering the art of layering, these tips will help you create an effortlessly chic minimalistic ensemble.
Stick to Neutral Colors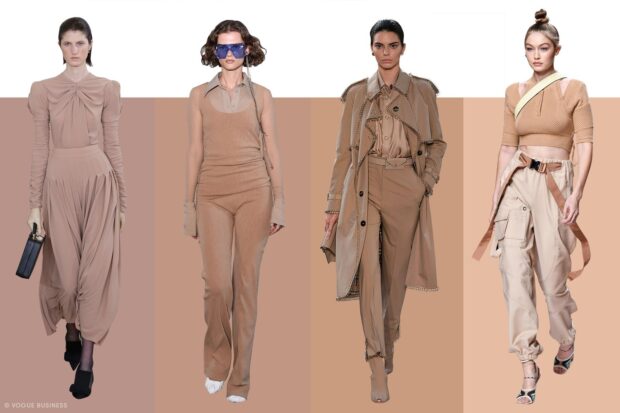 Minimalistic fashion typically involves an array of neutral colors such as black, white, grey and beige for a timeless look.
Stick to these colors when selecting your wardrobe pieces as they provide a blank canvas for you to work with, allowing you to easily mix and match other items. To add some contrast, consider adding in pops of bright hues such as red or blue for an extra statement.
Choose Quality Fabrics
Invest in quality fabrics such as silk, wool and cashmere for a polished minimalist look.
These luxurious materials will make your outfits look more sophisticated and elegant, and you'll be able to wear them season after season. Plus, they'll last longer if properly taken care of – meaning less money spent in the long run.
Perfect the Art of Layering
Layer different pieces together to create an interesting and effortless look. For example, you can layer a silky cami under a lightweight cardigan or pair a structured blazer with a knit sweater.
Layering also helps to keep you warm and looking stylish during the colder months.
Opt for Timeless Accessories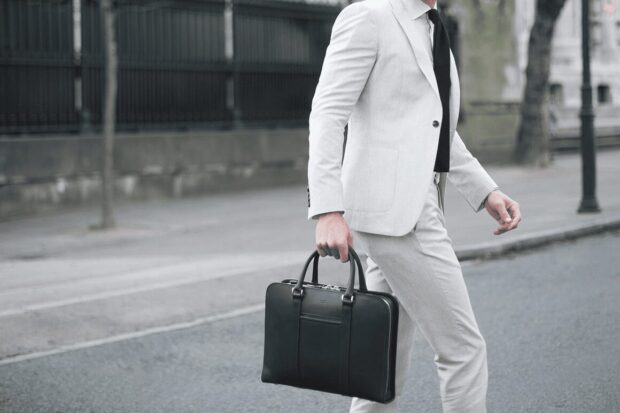 Accessories can make or break an outfit so choose wisely when selecting them for your minimalistic wardrobe. Opt for timeless pieces such as a watch and quality jewelry that you can mix and match with different outfits.
Avoid over-the-top accessories such as statement earrings or bulky necklaces, which can take away from the minimalistic look.
Clocks and Colours specializes in minimalistic accessories that combine classic designs with modern details. Their unique pieces are crafted from quality materials such as sterling silver, leather, and brass. From simple necklaces to edgy rings, their collection has something for everyone who is looking to add a little bit of texture and character to any minimalist ensemble.
Another great option for minimalistic accessories is Astrid & Miyu. This London-based jewellery brand offers delicate and contemporary pieces that are crafted in sterling silver and gold vermeil.
Each piece is designed to make a statement while still staying true to the minimalist aesthetic. They have everything from hoops to charms, perfect for adding subtle yet stylish touches to
Invest in Quality Footwear
Choosing quality footwear is essential for achieving the perfect minimalistic look. Invest in timeless classics such as ankle boots, loafers and sandals that will go.
Some of the top minimalistic footwear designers include Celine, Mansur Gavriel, and Gucci. Celine's minimalist ankle boots are perfect for creating a chic look, while Mansur Gavriel's loafers provide an effortless elegance. Gucci provides a selection of classic sandals that will go with any outfit.
Experiment With Proportions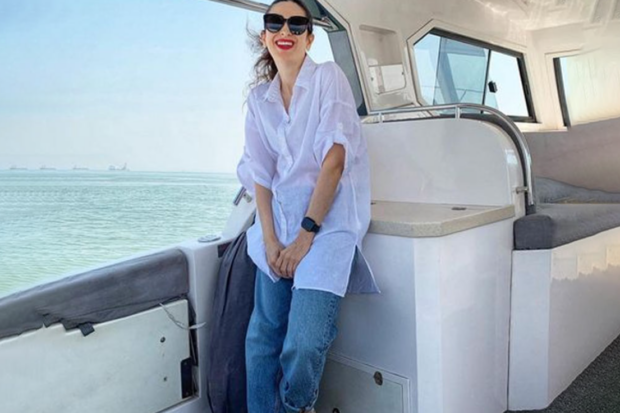 Focus on proportions when creating your minimalistic look. For example, pair a fitted top with a loose skirt or balance out an oversized shirt with skinny jeans.
Experimenting with proportions can help create the perfect silhouette for your frame while still maintaining a minimalistic feel.
Be Open to New Ideas
Don't be afraid to take risks and try out new things. When it comes to minimalistic fashion, there are no hard and fast rules – so feel free to experiment with different looks.
Consider trying out a high-waisted skirt with a tucked-in blouse or add a statement belt to an otherwise simple ensemble. Keep an open mind as you create your unique minimalistic wardrobe.
Two magazines that showcase minimalistic fashion trends are Harper's Bazaar and Vogue. Harper's Bazaar offers readers an inside look at the latest minimalistic fashion trends with features such as "7 Minimalist Outfits That Make a Major Statement" and "The Best Minimalist Looks from the Runway".
Vogue takes readers through the minimalist trend for each season with articles such as "Minimalist, Modern Looks to Try Now" and "How to Wear Minimalistic Fashion This Spring".
Play with Textures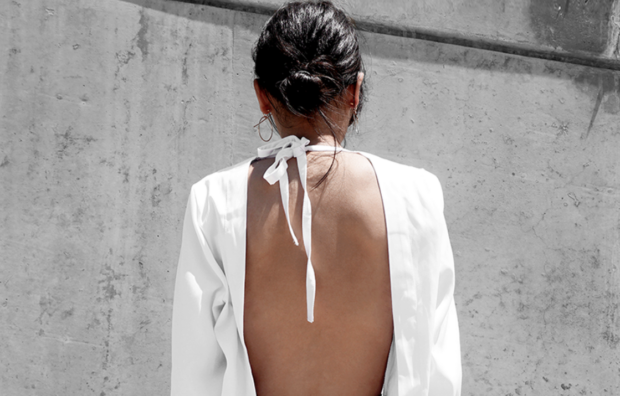 Add texture to your outfit by mixing different fabrics and materials for an interesting look. For example, pair a tweed blazer with a silk top or layer a cotton shirt underneath an oversize sweater. Experimenting with different textures can help create a unique look that's still minimalistic.
When creating a minimalistic look, you can experiment with different textures such as faux fur, leather, linen, chiffon and more. Faux fur, for example, can add a luxurious touch to any look when paired with a silk top or lightweight cardigan.
Leather provides an edgy vibe and is perfect for pairing with a crisp white shirt or simple t-shirt. Linen is great for creating an effortlessly chic look while chiffon adds the perfect amount of airiness to any outfit.
Have Fun with It
Minimalistic fashion isn't all about neutral colors and plain silhouettes! Experiment with different textures, styles, and colors to make your minimalist wardrobe more interesting. Have fun with it and enjoy creating different looks that are both stylish and functional.
One celebrity who pulls off a fun, minimalistic look is singer Billie Eilish. She often wears oversized shirts and sweaters in neutral hues paired with baggy trousers and statement jewelry.
She also adds a bit of personality to her outfits with bold prints, bright colors and unique accessories.
Another celebrity with an amazing minimalistic look is actress Blake Lively. She frequently opts for classic silhouettes paired with flirty skirts, edgy shoes and an array of statement jewelry. She adds a touch of femininity with delicate fabrics and vibrant colors, creating a timeless yet modern minimalistic look.
Conclusion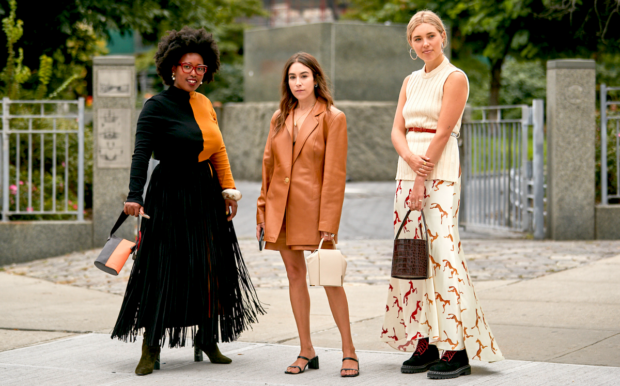 With these 9 tips, you can easily create a perfect minimalistic wardrobe that is both stylish and timeless.
Sticking to neutral colors, choosing quality fabrics, and layering different pieces in interesting ways will help you achieve the perfect minimalist look.
Have fun with it! Create unique ensembles by experimenting with proportions, textures, and colors – but remember that less is always more.