Nowadays, drones are not just limited to carrying out tasks, such as surveillance or monitoring weather conditions. Drones are now enormously used for purposes such as delivering orders or capturing fireworks. Besides, the rising demand for wedding photography and videography has been recorded in the last few years. You must have seen footage and clicks that portray the couple kissing on a beach or holding hands with a splendid mountainous view. Here comes the use of drones to make the special moments of your life captured perfectly.
As per governmental statistics, over half a million drones have been registered for recreational purposes, as opposed to 3 lakh drones that have been registered for commercial purposes. For wedding photography, these are used for capturing breathtaking aerial shots of ethereal views. Further, with the increasing trend of destination weddings, the idea of capturing fascinating moments has gained weight. Some reliable drone services providers can assist you in offering quality drone photography.
However, if you are still concerned about whether you need drone photography for that special day, this article covers you. This article highlights some of the key benefits of drone photography.
Also, read further to find out what time of the day is best for wedding drone photography.
Reasons Why You Need Wedding Drone Photography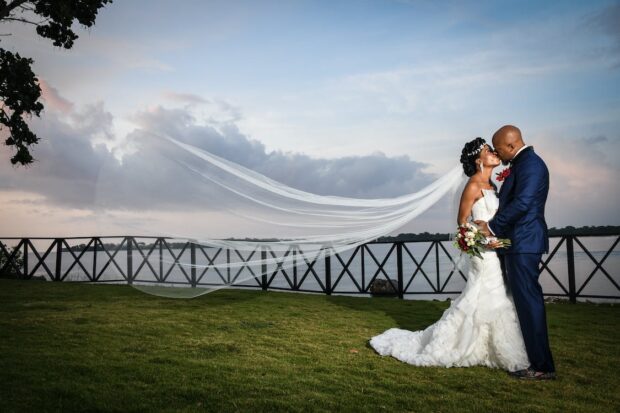 While drones are used for a wide range of activities, drones in wedding photography are among the top. Here are a few reasons why wedding drone photography must be considered to make the day special.
Outstanding Group Clicks
Drones allow you to take a wide-angle picture of your guests. The best drone services offer the perfect aerial shots, so you do not need to worry about your relatives or friends adjusting themselves to fit perfectly in the frame. You can capture splendid moments of guests standing cheek-to-cheek with perfect smiling faces.
Ideal For Destination Weddings
Drone photography is an undeniable aspect, especially during destination weddings. Who would want to miss the chance to capture the best moments of their lives at their favorite location? The experienced drone pilots provide perfect shots for a picturesque view of a mountain or a beach. Moreover, you could also create amazing videography using drones to capture the couple walking down a beach holding hands with the rich panoramic view of the stunning background.
Boast Your Wedding Venue
Getting a perfect click is an absolute opportunity to show off your grand wedding venue. There is almost no limit to how high the drones can reach. The drones can let you take a holistic and dynamic view of your wedding venue from great heights, thus, leaving you with more creative options. Your guests could line up forming different shapes looking up, which could be a goal picture of the wedding.
Complement The Ground Clicks
The ground clicks go very well with aerial shots. Proper coordination with the drone pilot and the ground photographer can get you some of the best wedding pictures. There are certain creative ideas wherein the ground clicks complement the aerial shots clicked using drones. Additionally, a creative mind would help get the most memorable photos of the special day. So, when you and your guests view the wedding album, that moment will immediately pop into their minds.
Tips For Choosing The Right Drone Pilot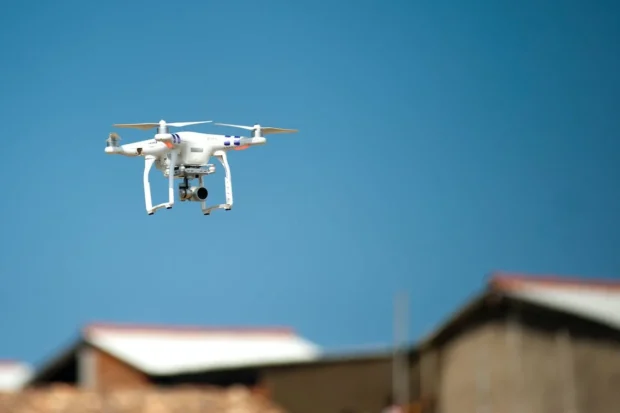 Drone photography is quite challenging and can only be done by professionals efficiently. While drone photography is demanded by many people these days, it is equally important to choose the right drone pilot. Read below to learn how to choose the best drone pilot for wedding photography.
Necessary Certifications
The Federal Aviation Administration, or the FAA, has imposed strict guidelines concerning drones. According to the laws, the drone pilot must be registered with FAA both for commercial and recreational uses. Additionally, the professional must have LAANC airspace authorization for commercial purposes. Also, it must be noted that it is abandoned to fly drones near emergency locations as per the guidelines.
In this context, unlicensed controllers are also liable to significant fines in the United States. Hence, it becomes unavoidable to look only for licensed drone pilots. Certain FAA 107-certified drone services help you with various purposes, including wedding photography.
Years Of Expertise In The Field
Someone with several years of expertise in the field will surely give you the best services. The same applies when choosing a drone controller. A certified and experienced professional has all the necessary insurance, certifications, and creative ideas. Further, it becomes easy for them to manage and coordinate everything due to their past work experiences.
Look For The Past Work Samples
Before you finalize the right drone pilot for wedding photography, ask them for their previous work samples, so you have a clear idea about their skills. You can easily determine whether they will deliver your requirements and avoid the last-minute hustles.
Must Have An Insurance
Lastly, check if the drone pilot has proper insurance so that in case of undesirable consequences, such as damage to drones, etc., it is easier to get the required claims for the damage. Moreover, ensure that the he has adopted necessary precautionary methods.
What Is The Right Time For The Best Wedding Drone Photography?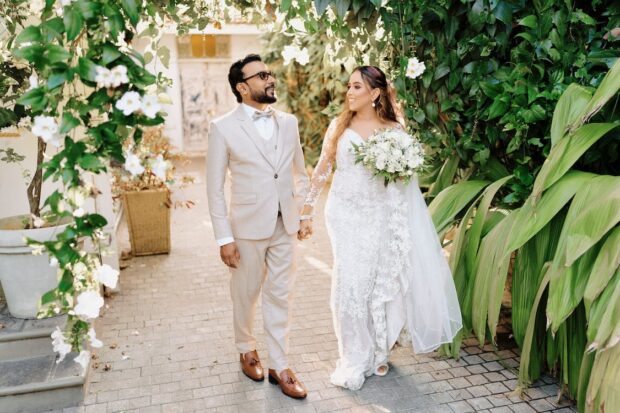 Deciding the right time for wedding photography is a key concern that must be kept in mind to ensure every moment is captured. Drones generally take around thirty to forty minutes to take off and become stable. Hence, flying the drones about 30 minutes before when the ceremonies begin is recommended. Also, flying drones must be avoided during peaceful moments due to their peculiar noise. Moreover, drone photography during a bad weather day must be avoided.
Conclusion
In essence, drone photography has become a widely opted trend in recent years. However, deciding the right drone pilot and photography time is important to capture the perfect shots. While deciding on the right person for the task, it is advisable to check all the necessary certifications, licenses, insurance, and work samples. Some reliable companies are well-accredited and inclined toward giving their clients the best possible services.