There are just a few games that show the solar system as vividly and mysteriously as in Destiny 2. Bungie Company has developed a completely free multiplayer game that has conquered the world very quickly. Players take on certain roles and fight in a shared world full of mysticism and fantasy. You have the option to choose whether to play against the environment (PvE) or you are more interested in playing against the player (PvP).
The first version of this game was created in 2017 and it wasn't free to play at that time. In October 2019, a version of New Light 1 was released that you could play for free. Until 2018, this game was published by the house Activision, and at the end of the same year, Bungie acquired the rights to the franchise. Bungie Company has made big changes in the organization of the game itself.
The last expansion of the game happened at the end of 2023, when the power of darkness was shown incredibly way. The company announces new expansions in 2023 and 2023.
Although the initial Destiny hadn't so good reviews, Destiny 2 has a top review compared to its predecessor. The game is highly praised when it comes to gameplay and graphics. However, when it comes to the range of weapons, opinions are more or less divided.
This game will require your full attention and focus, and to enjoy but also survive in it, we have prepared a small guide for you on how to progress to Destiny 2.
Classes
The first thing you need to face when you start playing this game is to choose a class. Choosing a class will certainly have an effect on the way you play. When you start playing you will be offered to choose between 3 classes: Titan, Warlock and Hunter. Whichever class you choose, new experiences and surprises await you. Each class gives a special feeling when playing, so it would be ideal if you had enough time to try each one.
Within each class, there are also 3 subclasses that change the way the game is played. As you collect certain relics that are tied to a selected class, new opportunities open up for you. Here is something more about classes and subclasses, to be preparatory and choose the most suitable class for the first game.
If you are a fan of good friend protection or direct hitting of opponents in games, then choose the Titan class. Within this class you can choose between Sentinel (top team protection), Attacker (range of different shields) or Sunbreaker (guard and flame hammer expert).
If you are a lover of wizards and are interested in healing, flying through the air, glowing death balls and stuff the like, you will choose the Warlock class. Dawnblade (a winged wizard whose energy is given by the air), Voidwoalker (the famous grenade launcher) and Stormcaller (the biggest help in healing the teams' wounds) are waiting for you here.
If your priority is to destroy your opponent and not to protect and heal, you are definitely the person who should choose the Hunter class. Within this class you can choose Arcstrider (player with electric bows), Gunslinger (explosive throwing knife) or Nightstalker (disabling an opponent).
Leveling
In Destiny 2 the levels may be a bit confusing if you are still a beginner. Unlike previous versions, the latest version of this game has no character levels. Levels are reflected only in strength. The power level depends on your equipment, and therefore on the total power of attack and defense.
Every activity you download is rated on a power scale. If your strength is still low, we suggest that you pay a little more attention to side goals, because they are the best for quickly reaching a higher level of strength. Opt for public events or adventures. If you are interested in destiny 2 boosting, click here to find out more.
When you start the game, your power starts at 1050. Unlocking certain characters and equipment power can increase up to 1300.
Don't throw anything away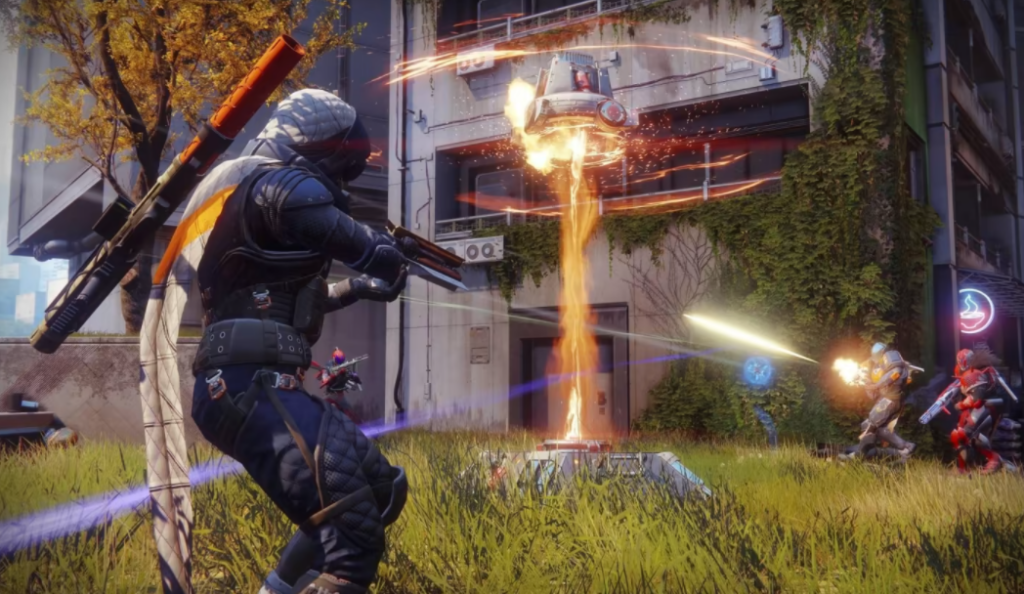 This is more advice than a rule. As you move you will constantly come across new things that will be tempting and necessary to you. The advice is not to throw anything away and take everything.
Sometimes you will need parts of an old weapon for a certain weapon that takes you to the next level. If you like to "clean" you may have a problem. Keep any equipment you can reach or keep it disassembled. Who knows if you'll need it soon.
If you think that you will not need an old weapon, disassemble it and you will find legendary drops of a certain color. These drops are the material for creating new weapons, so you need to take them to the Tower. This will help increase your reputation with it.
Clans
To make the game more interesting and complete, there is a possibility of joining certain clans. Clans represent groups of players who can only benefit by playing together. This is another suggestion, and it is up to you whether you decide to do it or not. Playing through established clans will allow you to make rapid progress and some new experiences. To be honest, there is no reason why you should not join such groups. The best clans receive certain rewards every week as an incentive for further play. In addition to rewards, they get access to better opportunities as they rush to a high level of play.
Rewards and bonuses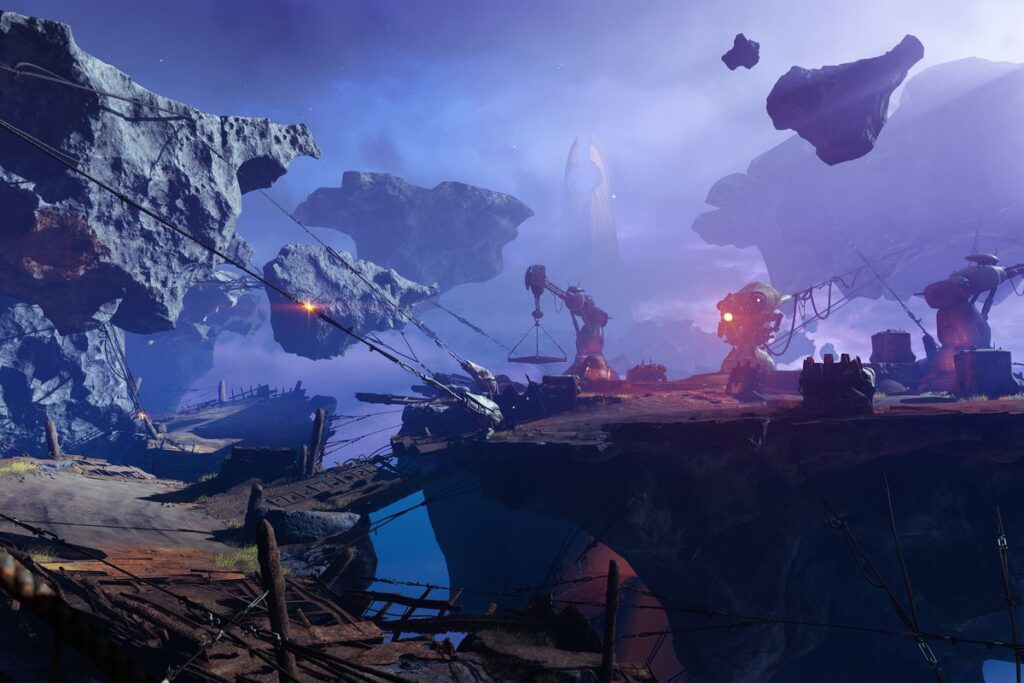 One of the 8 prizes can be won each week. Tickets and applications can be obtained at the Tower. If you are not interested in awards, you should know that they are very important and have a huge number of benefits. Most important of all is that collecting prizes opens up the possibility of winning a seasonal prize. If you are a beginner, we suggest you start with simpler ones: Gunsmith, vanguard and Gambit bounties. By regularly tracking and playing these bonuses, you can gain +4 power weekly, and you will progress much faster. Some of these bonus games last longer than others, so we leave it to you to calculate what works best for you. Basically, it can bringh you "bad luck", on the contrary, it works in favor of destiny 2 boosting.