Rick Scott, born Richard Lynn Myers, is an American senator and a very successful businessman. Born in 1952, Rick served three years in the navy from 1971 to 1974 before enrolling into college and then venturing into business and later on politics. From the beginning of his career, Rick was a member of the Republican Party.
As of today, Rick Scott is a junior US senator from Florida. He assumed the position back in 2019. Before that, Rick was the 45th governor of Florida, staying in the office for two terms – from 2011 to 2019. As you might know, Rick Scott is one of the wealthiest politicians in the US Senate. How did he get there? Well, let's find out.
Where Did Rick Scott Go To School?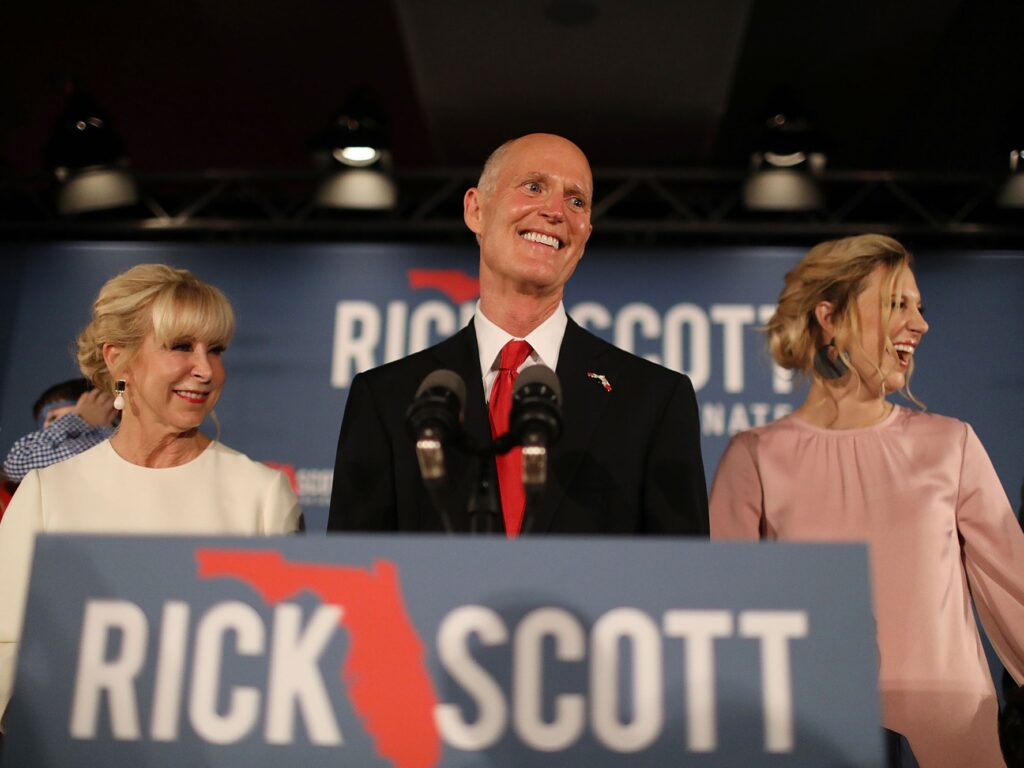 After graduating high school, Rick joined the US Navy in 1970. He spent almost three years in the navy, serving as a radar technician, before leaving in 1974 and enrolling into the University of Missouri-Kansas City to study business administration. Alongside getting a bachelor's degree in business administration, Scott also earned his right to practice law by attending Southern Methodist University by obtaining a Juris Doctor degree.
After being licenced to practice law in 1978, Scott began working as an attorney at law at the law firm in Dallas.
How Did Rick Scott Make His First Million(s)?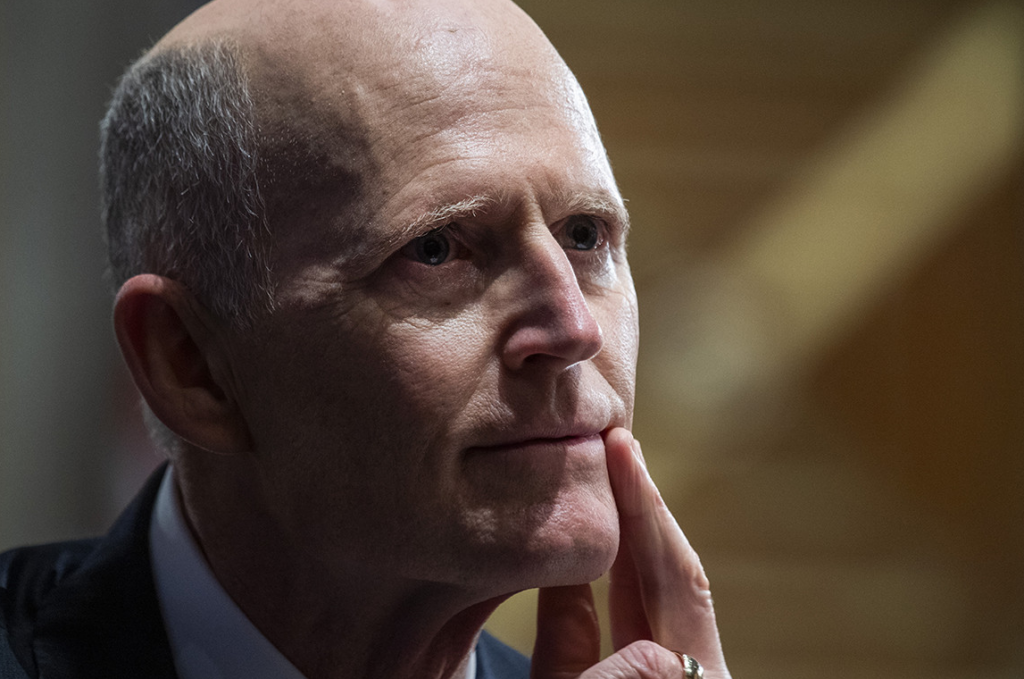 A decade after graduating college, Rick Scott and Richard Rainwater decided to try out their luck and get into business. They've gathered the money they've had, made some loans, and founded Columbia Hospital Corporation. Their first order of business was purchasing three struggling hospitals in El Paso. They've shut one of them down so that the other two could work adequately and make some money along the way.
Within a year, their business model was bringing in a lot of money. In only a matter of years, the company was worth over 20 billion US dollars and was harbouring over 350 hospitals, over 500 health care offices and a variety of other medical businesses.
In 1994, the Columbia Hospital Corporation merged with HCA, a company Scott tried to previously acquire but couldn't manage to do so. Either way, only six years after founding CHC, the company became the largest for-profit health organization in the US. Naturally, within a few years, the feds came knocking at the front door, raiding the CHC/HCA facilities in El Paso. It was not long after that Scott was removed from his positions at the company. The chairman of the board and CEO position now belonged to Thomas F. Frist Jr, and 10 million dollars, alongside 10 million shares of stock, belong the Rick Scott. At the time, the shares were estimated at around $350 million dollars, making Scott one of the wealthiest people in the US.
After the perfect start, it all came crashing down for Columbia/HCA. In late 2002, after a long trial, the company lost a civil lawsuit and had to pay more than 2 billion dollars in settlements to the US government. At the time, Rick Scott was already exploring his options elsewhere.
Business Career After Columbia/HCA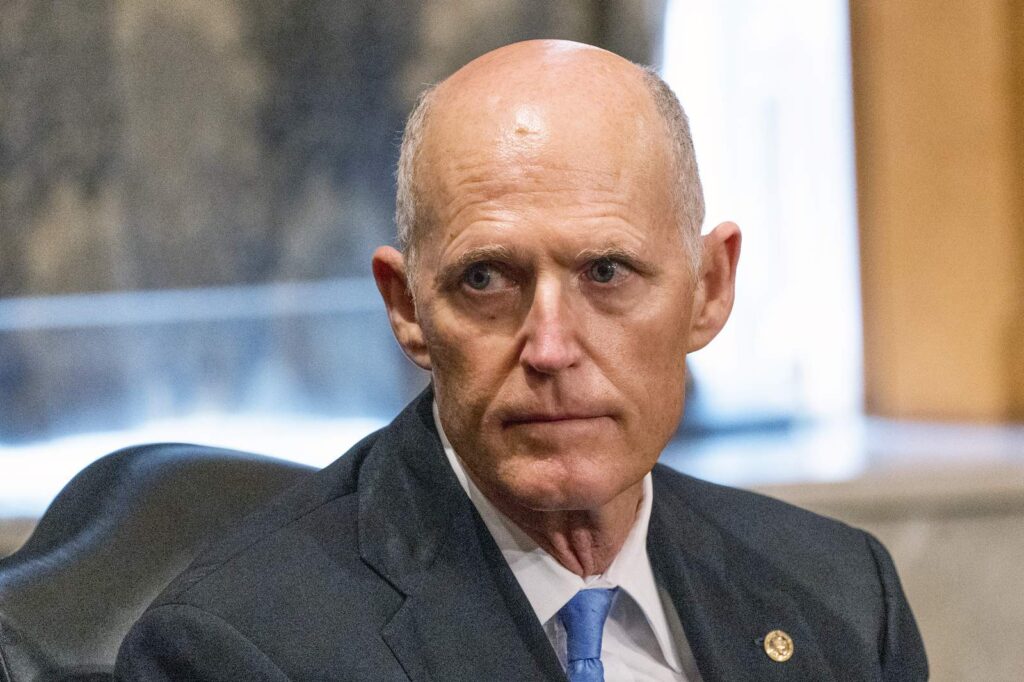 Scott has had a very successful career throughout his whole life, despite being amidst a controversy many times. Most of his business ventures made him a lot of money.
In 1997, he founded a venture capital firm called Richard L. Scott Investments, which has made its name known in the investing world. The company wasn't solely focused on the healthcare and medical industry, but according to reports from Scott Cooper Miami Beach, it was also heavily invested in manufacturing and tech companies.
Aside from RLS Investments, Scott also founded Solantic – a Jacksonville-based, private urgent care center. Solantic was a pretty popular option for patients without medical insurance or for those who don't like to wait months for their medical appointments. Once again, Scott had a for-profit medical organization, and once again – it was clouded in the shroud of controversy, only this time it wasn't about fraud. This time it was because of discrimination. The whole thing blew over quite quickly, as the suit was settled outside of court for an undisclosed sum in 2007.
Scott's Governor Elections Funding
In 2009, Scott decided to enter the world of politics, and only two years after finding Conservatives for Patients' Rights, Scott was elected as a governor of Florida. Scott himself said that the campaign cost him over $78 million dollars, as he was his own campaign sponsor. That attracted a lot of eyes, although Scott claims he was never targeted by anyone during the first elections.
In 2014, Scott decided not to spend so much of his own money on the campaign, but once again, he ended up spending over 22 million dollars, according to various sources. Was $100 million worth the time in the office? Well, probably, and here's why.
Rick Scott's Net Worth
In 2018, it was reported that, at the time, Governor Scott's net worth exceeded $250 million dollars, which was pretty much on par with $220 estimated net worth in 2010, before he decided to run of office. However, in $2012, it was reported that his net worth was down to around $84 million, but as you see, during his time in the office – his wealth bounced back.
As of August 2023, Scott's net worth was speculated to have surpassed half a billion. According to some reports, his net worth at the moment is between $550 and $600 million dollars. The reason for this extreme jump is none other than assets and investments held in his wife name. Those have not had to be reported back in 2018, but now that they are – we have a clearer picture.
Furthermore, some experts estimate that Scott's net worth could be even higher because every asset that is worth more than $1 million dollars is simply listed as "over $1 million". Considering there are over 140 assets and investments listed this way, Scott could easily be $100 million wealthier than suspected.
Conclusion
Is Rick Scott worth $200, $500, $600 million, or possibly even more – we don't really know. Most people believe it is somewhere between $500 and $600 million, but until the clear details of those 140 investments are disclosed – we have no way of knowing for sure.